Hi,
The search feature seems to be a bit br0ken


1/ It returns multiple times the same item, try searching for 2 :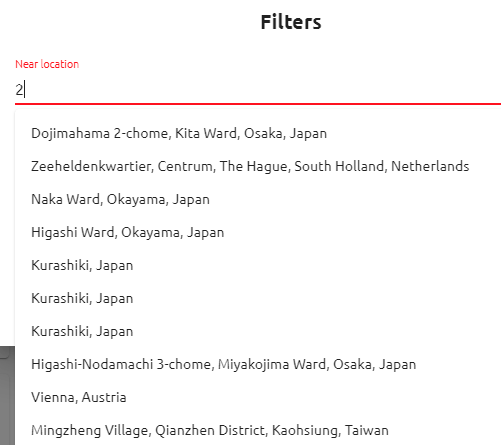 2/ it should display the longest match first :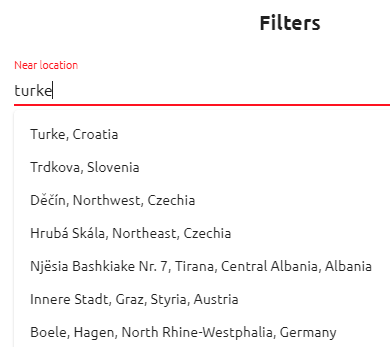 (Turkey should be on top, it's not listed).
3/ Select a location from the list
Should not be display if there is no list displayed.
Press enter to choose a location
is okay
4/ Searching for "a"[ENTER]
displays a list.
If the user type BACKSPACE to delete the "a", the pull down menu should disappear, immediately, or after typing ENTER again. Or something.