This interesting message just came up while clicking on user map pins in "map search"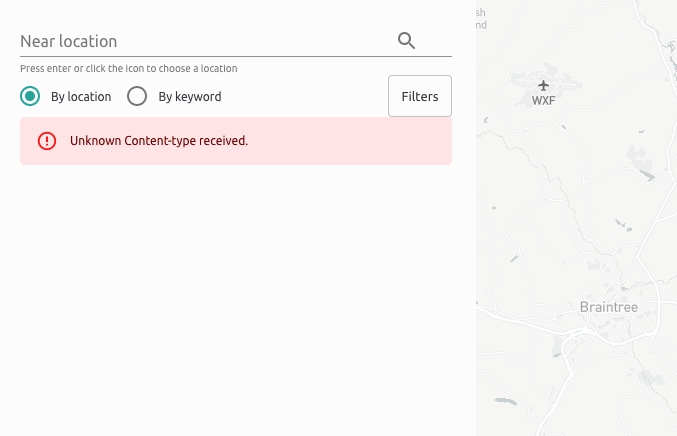 Also just got a "502 Bad Gateway" message come up for couchers.org
---
While I'm at it - here's some other thoughts to do with Map Search:
I'm using mac, firefox
When you click on a user's pin in map search it doesn't center on the screen, but over to the right, which is annoying. This doesn't seem to be an issue on mobile.
Because map pins don't open in a new tab, I have to click the back button to go to the previous screen , which is always fully zoomed out again. In other words: it doesn't remember what area I've been looking in, which means I have to zoom in again to find where I'm looking, which means I can easily forget which pins I've already clicked on. Can a cookie help with this? Temporary fix - I always right click > open in new tab all map pins.